1957 CHEVY 210
PALACE THEATRE RESTORATION PROJECT
Sponsored by the Childress Theatre Company, Inc.
Drawing was held 12/31/2008 in front of the Palace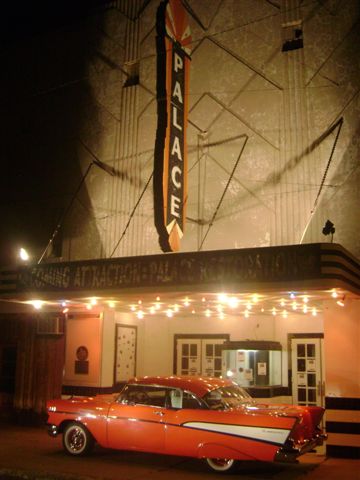 STRAN SMITH DREW THE WINNING TICKET TONIGHT AT 6PM
www.stransmith.com

WINNER OF THE 1957 CHEV 210 IS: JAMES DRIVER OF LUBBOCK, TEXAS

JAMES WAS NOTIFIED BY PHONE. CONGRATS TO JAMES.

THE CHILDRESS THEATRE GROUP THANKS EVERYONE FOR THEIR DONATIONS!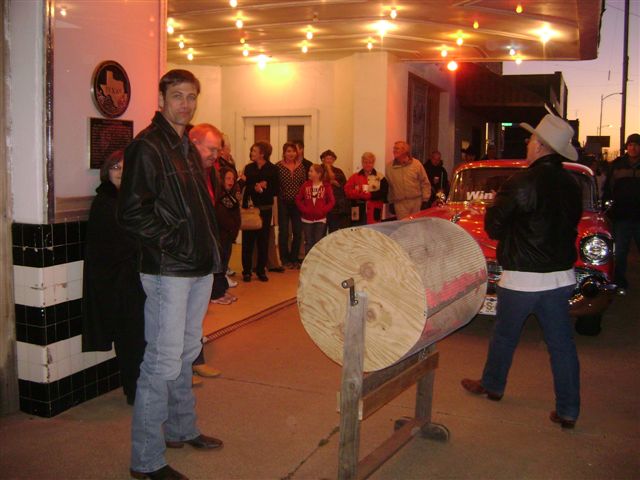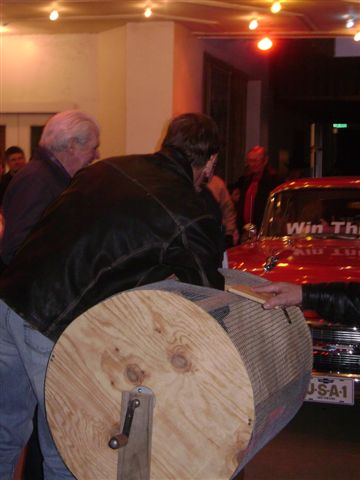 A $100 donation per ticket could win this classic car 1957 Chevy 210 in mint condition.
Only 1,200 ticket available. To be given away by drawing on or before Dec 31, 2008.
This building has a Texas Historical marker and has great possibilities for our small town. It is located in downtown on
Main Street in Childress, Texas. Childress is halfway between Amarillo and Wichita Fall, TX. Hwy 287 & Hwy 83.
All proceeds go to the restoration of the Historic Place Theater in Childress.
Childress Theatre Company, Inc.

Thank you for your help.
John E. Preston